New waiting time pressure reports – by NHS Trust and specialty
17/03/2011by Rob Findlay
We've just published comprehensive waiting time pressure reports, at Trust and specialty level, based on the January data released by the Department of Health this morning.
The reports are available here or from the Reports menu above (free registration required). Reports are available for every Trust and surgical specialty in England where at least 50 patients were admitted in January.
Here is a sample report; now go and spy on your neighbours!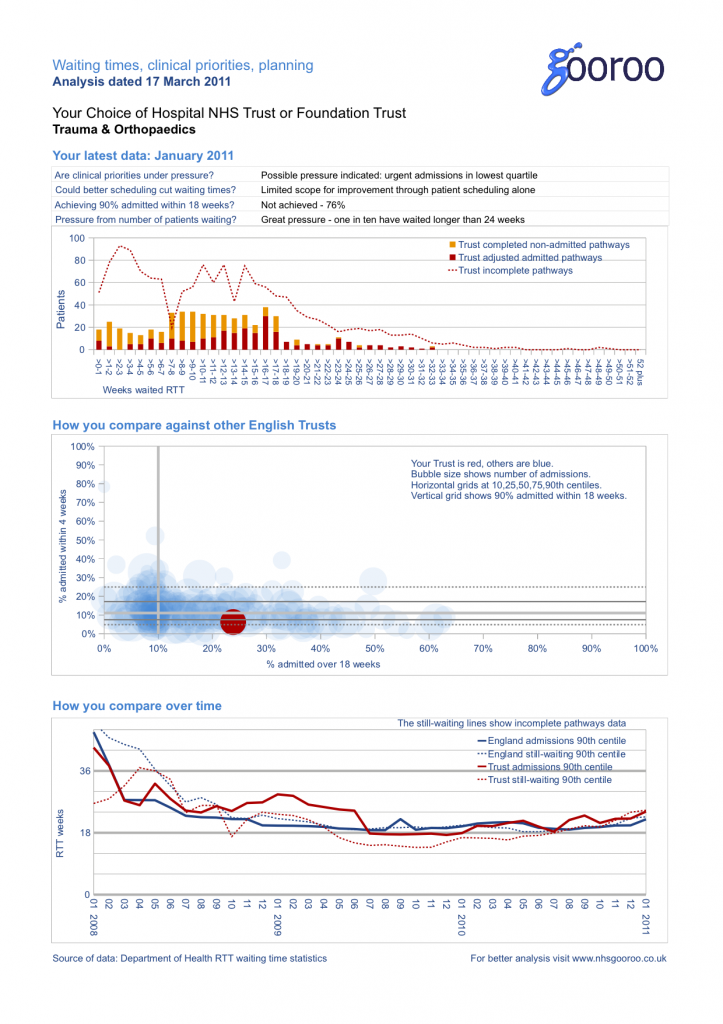 Return to Post Index