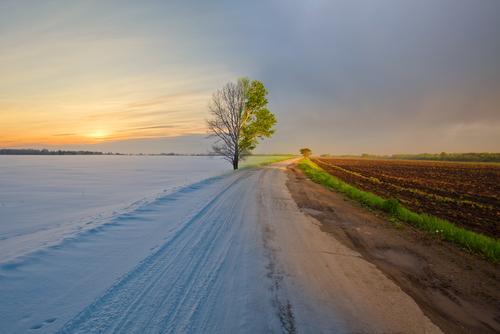 Winter Planning – No Surprises?
15/07/2015by Rob Findlay
Mid-July in London: clear skies of a deep unbroken blue, glare reflects from walls and pavements, commuters grip bottles of water and brace themselves as the escalators pull them into the packed heat of the central line. Schools wave to departing children and let go a collective sigh. And for local NHS Managers across the system July brings one of the more difficult issues to the top of the agenda. It's the winter planning season.
How many of us will be sat at the system leadership table in a dark and difficult January thinking back to this time and wondering if more could have been done when we had the time?
I've been through five winter planning seasons as an NHS Commissioner – three as a Director and two as CEO. And although it's a simplification – and one with which front line professionals working in other services may disagree – in my experience (and from discussions with leaders from other systems) there is one critical factor that drives how tough winter is going to be for patients, staff, and system managers. It's all about hospital beds.
Of all the service standards contained within the NHS Constitution, the 4-Hour standard for A&E continues to have primacy as the acid test for success and failure of the NHS as a whole. It is easy to understand, monitored daily, and emotionally powerful with the media and the public as the measure of our ability to serve patients in a crisis. And although it measures a complex system at only one point in the chain, it remains a very useful measure for understanding the current level of pressure across the entire system. The downside of using the standard for management purposes is that by the time it starts to breach the causes will have been building for some time and are now slow and difficult to correct.
Hospital Accident and Emergency departments are required to ensure that 95% of patients attending are seen, assessed, treated, and either discharged or admitted for further treatment within 4 hours of arrival. It is a tough standard to delivery day after day, and hospitals in England have found it particularly challenging over the last year. The consistent view from A&E departments is that an increasing number of frail, older patients have been arriving as urgent cases – often via ambulance. These patients are more likely to be admitted, and length of stay tends to be longer. Over time the hospital gradually fills with these patients, and it becomes harder to free up beds for new admissions. The 4-hour target is usually breached for patients waiting to be admitted rather than for those waiting to be discharged.
A further simplification may illustrate the beds challenge. A hospital has 1,000 available beds, and its A&E department treats 300 patients per day, of which 100 need to be admitted. If it can keep its average length of stay at or below 10 days it will achieve a basic equilibrium – each day 100 patients are discharged and 100 are admitted. Bed managers reading this will now be saying – but what about all the elective patients that are admitted on a planned basis for treatment? What about an outbreak of Norovirus that forces us to close some beds and slows the recovery of patients? What if the community hospital is full and we can't discharge patients who are ready for rehabilitation? What if there are delays in social care assessments so that we can't discharge patients into home care?
And they're right – it's a system in fine balance that only requires a minor change to take it off track. And the system is so tightly interdependent that when one part goes off track the whole chain of services gets knocked over like a line of dominoes. Ambulances arriving at hospital experience delays in handing over patients to A&E, and waste time queuing rather than getting to the next emergency (there's an 8 minute standard for ambulances to get to the most serious and urgent cases). The pressure to free up beds affects GPs, Community Nurses and Social Care team as more complex and acutely unwell patients are discharged into their care. I haven't seen good data on this issue yet, but anecdotally the readmission rate starts to creep up for such patients, putting further pressure on the hospital, and making a fairly miserable experience for the patient.
And within the hospital itself there is inevitably a tension between elective and urgent care – both with a range of service standards, and both to some extent dependent on the same scarce bed resource. The cancelling of elective lists is a depressingly common response to increased bed pressure and a failing of the A&E standard.
I've recently started working with Gooroo to better understand how winter planning could be improved, and have come to the uncomfortable conclusion that I could have done rather better as a commissioner if I had asked different questions – questions about the long term profiling and management of beds, elective lists, and predictions about A&E activity. There are two killer points that – if used intelligently and consistently – have the potential to make winter pressures far less painful for patients, clinical staff, and managers.
One – elective lists can be modelled by systems like Gooroo pretty accurately six months in advance – there's an 18-week order book of patients waiting for their treatment and a highly predictable influx of new patients joining the list. A hospital can plan months ahead and understand exactly how much activity is required each week to ensure that patients are treated in the correct order in terms of clinical need and that nobody waits more than 18 weeks for treatment.
Two – although each accident that brings an individual into hospital is by definition unpredictable, across a population the number of such accidents is highly predictable. Hospitals with decent historical data will not only be able to predict average activity, but can also say within 5-10% accuracy what the numbers will be on the second Sunday in February, or a Saturday night in October after a home football match. And when averaged across a week the numbers are so good they can form the basis of activity profiling months into the future.
Profiling like this doesn't of itself fix the problem, but detailed activity profiling shared across system partners will ensure that everyone understands the nature and size of the problem months in advance. And once everybody understands the problem, collective action to address the root causes becomes easier and far more effective. The NHS managers I worked with across my local system were hard-working, dedicated to good patient care, and had a good understanding of the system they were operating. But they were meeting on a Thursday morning to try to resolve problems anticipated for the coming weekend, and 48 hours is very little time with which to make adjustments. They still had an impact, but I wonder what they could have achieved if they'd been looking three months ahead rather than three days.
So if we can model elective and non-elective bed use every week within the same software system for months ahead why do we run out of beds? And why don't we see it coming until it's too late? If you can see in August a bed deficit coming in January, you can mitigate by front-loading elective care in the late summer, agree with commissioners to invest to get activity up and the elective waiting list down, and then perform fewer elective cases in January to free up more beds for emergencies. And if activity does spike beyond the plan and elective cases have to be cancelled, the recovery can be planned in detail into the weeks and months ahead.
So why doesn't it happen routinely? As a commissioner I didn't see this kind of profiling, and I didn't ask for it. I suspect most people don't realise it can be done and how much difference it could make. Given the chance again it would be an integral part of the winter plan, with the profile charted through the winter, with pre-emptive actions planned for pinch points, and corrective action for spikes. Commissioners should be asking for this right now. Demand it, fund the creation and maintenance of it, share it across the system, and take collective ownership of what it tells you. It is so much quicker and easier to walk around a hole, than to fall in and try to climb back out.
As a deceptively wise friend and colleague once remarked to me in his gently sarcastic Irish accent – "winter comes round the same time every year – why does everybody act so damned surprised?"
Return to Post Index