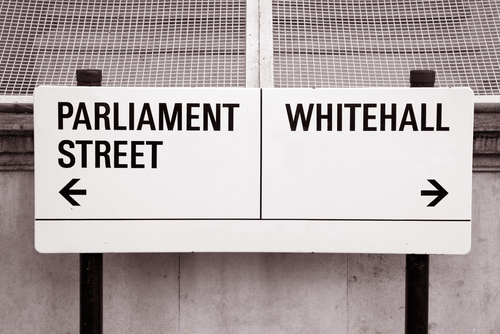 What the new Government should do about waiting times
15/05/2015by Rob Findlay
Dear Secretary of State,
Congratulations on your appointment as part of the new Government.
As you are no doubt painfully aware, referral to treatment (RTT) waiting times in the English NHS are getting worse. The good news is that there is something you can do immediately that will help. The bad news is that in the longer term they will continue to slide until you can sort the NHS finances out.
Fundamentally, waiting times are the result of two different things: the size of the queue, and the order in which patients are treated. You need to keep on top of both to stop waiting times from getting longer.
As you can probably guess, improving the order in which patients are treated is the quick (and cost-free) thing that you can do immediately. Ideally, all patients should be scheduled safely and fairly, so that patients with urgent clinical needs are treated quickly and the rest broadly wait their turn in the queue.
Nobody opposes this principle, but unfortunately two of the current waiting times targets do. The so-called 'adjusted admitted' and 'non-admitted' targets restrict the number of long-waiting patients that hospitals are allowed to treat. So patients who have waited longer than 18 weeks are left stranded on the waiting list, while shorter-waiters get priority.
This is grossly unfair to those long-waiting patients, and it also pushes up waiting times by encouraging queue-jumping. So you should abolish these perverse and friendless targets, and allow hospitals to treat their longest-waiting patients without restriction.
This would not amount to abolishing the 18 weeks standard – far from it. The 'incomplete pathways' target is already there to stop hospitals from building up big backlogs of long-waiters, and you should keep it. By all means allow NHS England to increase the penalties on this target, so that the overall burden of sanctions is preserved after the two perverse targets have been scrapped.
You should also keep the other RTT target: the 'zero tolerance' target on over-one-year waits. And here you have an opportunity to shine, by abolishing one year waits for the first time in the NHS's entire history.
There are probably only about a thousand one-year-waiters on the English waiting list, but that doesn't mean that treating them will be easy. Most are waiting for spinal surgery where there is a national shortage of capacity. But you've got a few years, and with the help of the right task force you should be able to do it.
Abolishing two of the four RTT waiting times targets could invite criticism that you are going soft on 18 week waits (even though it isn't true). So it's the sort of move that is best made just after an election. The criticism will be a bit half-hearted anyway, because everyone who knows about waiting times agrees that the adjusted admitted and non-admitted targets are perverse. In any case all the arguments about fairness are on your side and easy to articulate.
Turning now to the bad news, waiting times are going to keep getting worse until you can arrest the growth in the waiting list. That means bringing baseline capacity back into line with demand, which is of course the big issue facing the NHS generally. As long as the NHS is unable to keep up with demand, the waiting list will carry on growing fairly rapidly, and waiting times will keep on rising as a result.
Extending the waiting times target from 18 weeks to (say) 26 weeks won't help, by the way. The waiting list will simply continue to grow until 26 weeks becomes unachievable too.
You may be tempted to tackle the size of the waiting list directly by setting a target for it. Don't. If you do, you'll see easy cases being treated quickly and big cases kept waiting before you can say "perverse incentive".
So you'll need to control the size of the waiting list more subtly, such as by expecting CCGs to commission so that waiting lists will shrink rather than grow, and by expecting every hospital manager to know how small each of their waiting lists needs to be for 18 weeks to be sustainable.
In the long run, you can either have a shrinking waiting list and shrinking waiting times, or a growing waiting list and growing waiting times. As Wilkins Micawber remarked in David Copperfield, the difference between happiness and misery can be a fine one.
Yours sincerely,
Rob Findlay
Return to Post Index