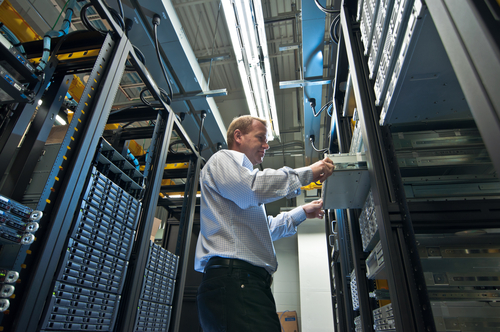 We've upgraded our server
18/05/2017by Rob Findlay
You may notice that Gooroo Planner is running a bit faster from today (Thursday 18th May 2017). That's because we migrated to a new server overnight, and it's a good deal bigger and beefier than the old one.
We decided to get a new server because the old one was over 3 years old, and as hardware gets older the risk of downtime increases. And this was a good opportunity to increase the spec while we were at it.
The new server is a bit of a beast… it has 12 processor cores, 32GB of memory, and 15,000rpm disks, which is pretty much 50% more of everything compared with the old server. We have also upgraded to SQL Server 2014 (the most recent version that seems to have settled in properly).
As before, our server is protected by a hardware firewall and located in an ultra-secure data centre near London, with daily off-site backups to another Tier III data centre in Milton Keynes. So all your data continues to be held securely within the UK.
With new and better hardware now in place, we look forward to continuing our powerful and reliable software service to you all into the future.
Return to Post Index