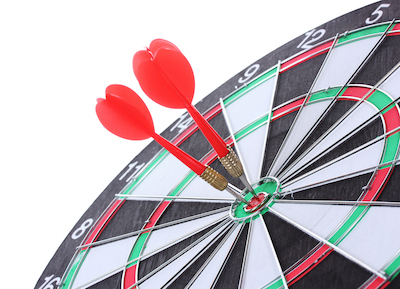 "I need our long-wait trajectories for a meeting tomorrow!"
27/11/2017by Rob Findlay
In mid-December there was one of those phone calls in the eHealth/information department that they usually dread. The Chief Executive needed to know how many outpatients and admitted patients were expected to breach the waiting times target, at the end of every month for the rest of the financial year.
And he needed it for a national Chief Executives' meeting the following day.
Finding a solution
This sort of request often results in a plan that bears little chance of being implemented because of unrealistic figures. Fortunately the department had the necessary data already loaded into a planning model (Gooroo Planner) which automatically refreshed every month. So they had up to date modelling "on the shelf". They quickly realised that the key was to choose the correct scenario.
There were two main alternatives. They could use the plans that had been drawn up on the assumption that clinical services would treat extra patients and achieve the targets at year end. Or they could assume that, over winter, the number of patients treated was likely to follow the same pattern as recent years.
They knew that many clinical services were not closely following the agreed weekly planning profiles. So they took a judgement that "business as usual" was likely to be a better forecast of activity, and submitted their forecasts on that basis the same afternoon. It was a wise choice.
What happened in real life
The number of long-waiting outpatients turned out a little better than forecast, which is likely to be the result of extra funding being made available (which was not factored into the modelling), helped along by the fact that outpatients are less affected by winter pressures than inpatient services.
The number of long-waiting admitted patients turned out exactly as forecast at the end of January. Exactly? Yes – to the patient – which was both astonishingly accurate and lucky.
On the draft outturn figures for February the forecast was also absolutely accurate, although that outturn figure was revised later on and ended up being "close" (and better than forecast) rather than "spot on". The March outturn also ended up being better than forecast.
So overall the outturn came out somewhere between the "treat extra patients" and "business as usual" scenarios, which was close enough. And the forecast was available at very short notice because the department treats planning as an ongoing service, rather than a one-off occasional task, so the results were readily available.
(This happened in a Scottish NHS Board. They have asked not to be identified, but you can email info@gooroo.co.uk if you would like us to pass a question to them.)
---
Calculating long-wait trajectories using Gooroo Planner
All the formulae and methods outlined in this case study are already built into Gooroo Planner, including trajectories and clinical pathways, so all you need to worry about is getting the data into and out of the model. The easiest way to get trajectories for every clinical service in the hospital is to run the calculations using the Planner API service, as follows:
Implement data queries that produce patient-level data for activity, additions to the waiting list, and waiting list snapshots. You only need to do this once when initially setting up Gooroo Planner, and we provide model queries to get you off to a flying start. It typically takes just a few hours to produce first cut data.
Download the Planner API client and edit the configuration file to generate all the planning scenarios you need. Again, you only need to do this once and it takes just a few minutes (or you can ask us to do it for you).
Run the Planner API client either by double-clicking it yourself, or setting it to run automatically. The data queries and API client need to be re-run every time you refresh your plans, and this can be fully automated to run every week or every month during the night.
All the answers will arrive back on your computer or server in a location of your choice, where you can either pick them up manually, or have them collected automatically by your business intelligence system and included in your dashboards. There is also the option to have them delivered by email.
In the case study, analysts had already set up the data queries and API client some years previously. So all they needed to do was re-run the numbers with their chosen activity scenario. However even if they had been starting from scratch, they would still have been able to produce trajectories within hours using Gooroo Planner.
Accurate information and analysis made easy
You already have the data to make this happen. What you need now is the analysis – all done and shared with the people who need it.
Gooroo Planner takes care of that. It also enables you to visualise what is happening in theatres, plans for constant capacity with targets met throughout, and shows patient-by-patient how better scheduling can improve your waiting times.
If you'd like to learn more, click here to book your free on-site demo now.
Return to Post Index