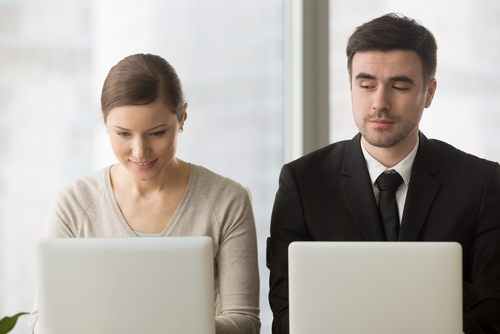 Why the boring old Mandate just got interesting
03/12/2017by Rob Findlay
No doubt you have heard about the fireworks that erupted last week between NHS England and the government. "We can't do everything on that budget", cried NHS England. "Well you've got to", replied the Secretary of State.
It's a pretty big standoff. But who will win? And what does the Mandate have to do with it?
To explain it all, we need to go back a few years to the days before 2012. The Treasury and the Department of Health would have a negotiation every year about how much money the NHS was going to get. On one side was the Chief Secretary to the Treasury, and on the other side was the Secretary of State for Health. It all happened mostly in private, and the eventual settlement was announced by the Chancellor of the Exchequer on Budget day. And it was an agreed settlement – both sides were ministers in the same government, so they were bound by collective Cabinet responsibility and presented a united face to the electorate. The NHS took what it was given.
That arrangement altered in 2012 when the Health and Social Care Act created the relatively independent NHS Commissioning Board. Not heard of them? Don't worry, you have – everybody calls them NHS England (NHSE) now. And if you hadn't noticed their independence before, then that's understandable. Because the thing about independence is you only notice it when it comes to the crunch. Which is happening now.
NHSE basically run the NHS. Every year the Secretary of State for Health, supported by the Department of Health (DH), gives NHSE some overall instructions and then pretty much leaves them to get on with the job. Those overall instructions are the Mandate – a high-level mix of aspirations, goals, and requirements.
For instance, last year NHSE explained to DH that the budget was too tight to deliver on all its commitments. They couldn't deliver the A&E targets, and the cancer targets, and the 18-week referral-to-treatment (RTT) targets. DH broadly agreed, and demoted 18 weeks to "Overall 2020 goals" in the Mandate for the current year. This happened even though the 18 week target is an NHS Constitution 'right' which is enshrined in regulations, and the 2012 Act allows DH to make such regulations a "requirement".
This year NHSE again explained to DH that there wasn't enough money to deliver everything. They explained that RTT waiting times had been allowed to drift, and the enormous backlog that was building up would be very, very costly to deal with. And here we come to the crunch.
According to commentators, NHSE was not involved in the Budget negotiations as much as usual. DH and the Treasury came to a Budget settlement which was an improvement on the previous figures, but still far short of what NHSE had argued for.
So it was a crucial moment last week when NHSE held their regular Board meeting to discuss how they should respond. It was a unified affair. The Chair 'rolled the pitch' by explaining the independence of NHSE and the position they were in. Many members of the Board spoke in the ensuing discussion without dissenting from the central message. The official NHS England Twitter account put out a statement bolstering this message before the Board had even finished considering it. Their conclusion was clear and consistent: the NHS cannot do everything.
Their position is laid out with commendable clarity in the Board papers. Top priority is dealing with financial deficits. Next: absorbing the growing demand for emergency care (which includes A&E). Then they will seek to protect cancer waiting times, and investment in mental health and primary care. Finally, they will do what they can to control non-urgent waiting times. But if something has to give (and it does) then they should 'be realistic' about RTT waits, and not pretend they can recover the 18 weeks target.
This position was swiftly slapped down by the Secretary of State who insisted that the Budget settlement was a significant increase and the NHS constitutional standards should be achieved.
So the battle lines were drawn. The outcome will be spelt out in the Mandate for next financial year, which is due to be published by March. Yes, this rather dry document has suddenly taken centre stage. In normal times it would be drafted following friendly discussions between DH and NHSE, but there is now a distinct chill in the air. How bad could discussions get?
At the high-drama end of possibilities, you could have a complete breakdown in discussions between DH and NHSE. DH could make 18 week waits a "requirement" in the Mandate, pushing the NHSE Board to resign rather than subject themselves to an arguably impossible task. Is this scenario likely? Not very – the NHSE Board would, I suspect, decide that storming off in a huff would help nobody, least of all the NHS and its long-suffering waiting list patients.
Or perhaps NHSE could find itself stripped of its independence, if the government decided that the usefulness of keeping blame at arms-length was outweighed by the level of noise coming from an assertively independent NHSE. They will soon have an opportunity to do this: NHSE and NHS Improvement are intending to come together as the commissioner-provider split softens, and this merger would require legislation – the government could merge them all back into DH while they were at it. Is this likely? Again I suspect not, given that the current Secretary of State has carved out such an interesting role as patients' advocate.
Which leads us to the possibility of a good old British muddle.
All the high-profile waiting times targets are being missed at the moment anyway, so why not just carry on doing the best we can? NHSE's priorities are sensible enough for these tough times. And one day the political mood will turn against England's ever-growing RTT waiting times, and an expensive solution will suddenly become both affordable and necessary. Until that day comes, why not just be pragmatic?
That, I suspect, is the most likely outcome of all.
Return to Post Index