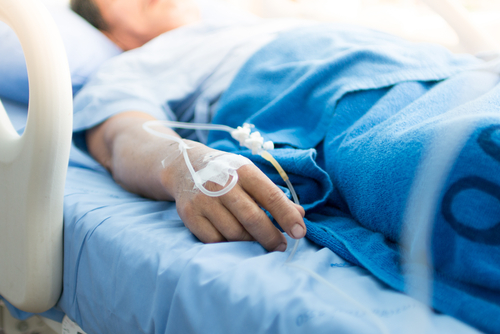 NHS Operational Planning and Contracting Guidance 2019/20
11/01/2019by Rob Findlay
The planning guidance has been published at last, but it was so late that providers only had one full working day to submit their initial draft activity plans. Which wasn't ideal.
Most of the guidance is, as usual, all about the money. But there is still plenty to keep operational managers and information analysts busy – so this post will outline how all the requirements (particularly for the provider operational plans) can be cranked out with minimum effort using Gooroo Planner.
The key "asks", quoting from the main guidance and Annex C, are that plans should:
Fit the capacity available
"based on reasonable assumptions for activity, that the provider has sufficient capacity to deliver"

"plans should demonstrate the capacity to meet this through the provision of bed numbers"
The hard bit is always assessing your available capacity, but you are going to have to do that whichever method you use. Then you can easily feed the numbers into Gooroo Planner using your tables of statistical assumptions, via the three data fields covering available capacity.
For beds, usually the totals for each bed pool will suffice, and you can insert them under any service that uses those beds. If you want to compare theatre and clinic capacity too then the details are here.
Reduce the longest lengths of stay
"Long stay patients (those in hospital for 21 days or more) account for 7.3% of admissions and 20.4% of bed-days (as at October 2018). In 2018/19, we set the goal to reduce bed occupancy by long stay patients by 25%, to release at least 4,000 beds compared to 2017/18 figures. Once local goals have been delivered, the aim should then be to reduce the proportion of beds occupied by long stay patients by 40% against the original 2017/18 baseline. Providers should also focus attention on shorter lengths of stay to reduce the time for which patients are hospitalised and should set local targets for reduction in 7-day or more and 14-day or more lengths of stay in 2019/20."
Our own analyses of bed occupancy support this strategy for relieving bed pressures, because other approaches such as morning and weekend discharges make surprisingly little difference (although morning discharges can help with A&E waits if bed occupancy is already very high).
When you have agreed your local targets for long stay patients, you will need to express them for planning purposes as average lengths of stay (ALOS) for each service. The easiest method is usually to apply your targets to all the patients in your patient-level activity data, either in Excel or your SQL query. Then when the data is uploaded, Gooroo Planner will do everything else for you, measuring ALOS automatically, and then calculating the beds required to deliver your activity plan to allow comparison with the beds available.
The other thing you will want is a risk-based assumption about the bed occupancy you will be operating at, and avoiding 'magic numbers' like 85 or 92 per cent which are not universally applicable. We have a prototype method for doing this, and if you would like this analysis done for your hospital then please get in touch.
Profiled through the year
"activity should be profiled to take account of seasonality plans"

"realistic phasing of non-elective and elective activity across the year. These should ensure that as much of the annual elective activity – particularly inpatient elective activity – occurs in the first half of the year, before winter. They should also contain effective winter plans, profiling additional winter activity, and the necessary capacity."
Gooroo Planner does this for you, and can automatically plan your elective activity and capacity around the winter peak. This functionality is already built in, and you can find a guide to using it here (or just ask us).
Allow outpatient redesign
"Providers are already embracing the non-face-to-face redesign of many interactions in outpatients and are redefining access points, for example patient-initiated follow-up. This should be accelerated, as should the alignment of diagnostics with appointments, to provide treatment more efficiently."
In the time available, you will probably find it easiest to do this after you have run your planning model, by making broad assumptions about the proportion of work moving to non-face-to-face.
But if you did want to build it in, then you can split your outpatient services into the different types of interaction you are planning for. You would need to do this in your own data queries, based on whatever patient characteristics you have available in your data, and do so consistently in the activity, additions and waiting list tables. (Which is why you will probably find it much easier not to split the data, and make assumptions after the model instead.) This isn't a Gooroo Planner issue, by the way… you would be faced with exactly the same issue with any model.
Reduce elective waiting lists and times
There are several requirements here:
"we expect that all providers will further improve their waiting list position during 2019/20 and that their capacity plans will demonstrate how they will increase elective treatment so that the waiting list number will decrease."
This requirement is based on the false assumption that increased activity is necessary to shrink the waiting list, which is possibly a symptom of the lack of attention being paid in the guidance to demand. But we will just have to make the best of it.
There are two stages to delivering this. Firstly, you can create a plan for 2019-20 using the "Match new demand" activity scenario, because this scenario will keep all the waiting lists the same size across the financial year. Then any activity plan that is bigger than this will deliver a smaller waiting list, which is easy enough to check. If that plan is also bigger than continuing at the recent activity rate then you are ticking both boxes.
"demonstrate, through the performance trajectory section of the activity return, improvement in the delivery of core access standards"
I am not aware of any rigorous method for turning a stage-of-treatment capacity plan into a percentage within 18 weeks RTT, which is what these trajectories require. I'm pretty sure NHS Improvement don't have one either. But Gooroo Planner provides an estimate by calculating the number of long-waiters over target as part of its profile outputs. You can convert this into the required trajectory very simply: it's one, minus the overall proportion of elective patients who are exceeding their stage-of-treatment targets.
Will this demonstrate improvement? If your waiting lists are coming down (as the previous section discussed) then this trajectory will come down too, so the answer is yes.
"we expect no patient to be waiting more than 52 weeks for treatment"
If you are experiencing 52 week pressures then you will want to model the affected services in Gooroo Planner using the "Match waiting list targets" activity scenario, and get their activity plan that way.
Reflect trend demand growth
"STPs/ICSs, commissioners and providers should review assumptions for demand growth to ensure they reflect recent local trends, adjusting as appropriate for demand management and other efficiency schemes that have been agreed within the system, and to reflect delivery of national priorities."
Demand growth can be fed into Gooroo Planner simply using the "Growth" field in the statistical dataset. Note that this guidance refers to "local trends" rather than demographics, which points to a higher growth assumption than you might have used in recent years.
Return to Post Index