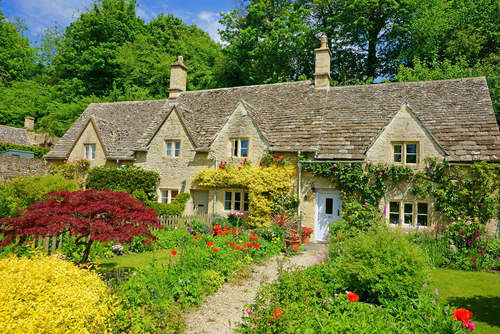 Letting doctors decide on waiting times
05/09/2016by Rob Findlay
(First published in Roy Lilley's NHS Managers newsletter)
I'm sure Roy was just being provocative when he suggested:
Forget elective waiting lists, go back to clinical priority, let the Doc's decide who gets what and when.  Whaaaat!
But it isn't uncommon to hear suggestions like this being made, especially now that waiting times are going up.
So I'll put my cards on the table: I think that elective waiting time targets are worth having, and that going back to the days of letting doctors manage waiting lists all by themselves would be a really bad idea.
Now before any doctors start getting cross with me, I'd better explain why.
The Good Old Days
There is a joke about a vicar, who stopped to chat over the garden fence.
'What a beautiful garden you and God have created here together!' he said.
'Yes,' said the parishioner, 'but you should have seen the state of it when God was doing it by Himself.'
When I joined the NHS in 1992, the 18 month inpatient waiting time target had just been achieved nationally for the first time. Yes, 18 months. Before that, patients were waiting years – even decades. So the pre-target era was hardly a golden age for waiting times.
It wasn't just that waiting lists were big (though they were). Patients were often selected for surgery with little regard for their place in the queue – the management systems weren't in place to treat patients systematically in date order, and doctors didn't always appreciate how much difference it would make.
Would it be impolite to mention that there were also perverse incentives around private practice?
Professor John Yates documented them carefully in the early 1990s, and not everybody was pleased when he did so. In those days, long-waiting patients would sometimes pay for their own operations to avoid lengthy NHS waiting times, paying the very surgeon whose long waits they were avoiding. The longer a surgeon's NHS waiting times, the better their prospects for private practice income. The conflict of interest is obvious.
Patients are less likely to pay for their own operations nowadays. But increasingly the NHS is paying for surgery to be done in the independent sector when the backlogs get too big. So the potential conflict of interest is still there, but this time at the NHS's expense rather than the patient's.
The best solution is short NHS waits. They are better for patients, easier and cheaper to administer, and avoid the conflicts of interest. But are targets the best way to achieve them?
Systems thinking
If you Google "systems thinking targets" you will find a lot of very well-reasoned arguments about why targets in general are a bad thing. And those arguments are correct: intrinsic motivation and problem-solving is much better than command-and-control.
But when the going gets tough, the NHS instinctively reverts to command-and-control. In a public service, that is funded by the taxpayer and centrally accountable to a Secretary of State and Parliament, it is hard to see things being any other way.
Nobody I know wants the NHS to stop being a taxpayer-funded public service, so I am afraid that command-and-control is inevitable as long as we have waiting times that border on the limits of acceptability. The only way I can see intrinsic motivation genuinely taking over is for waiting times to become so short that the targets are merely a distant backstop.
Even then, the targets would still exist – they would just be irrelevant. Which would be nice, but unfortunately it doesn't look as if we'll get there any time soon.
Clinical priorities
So what about clinical priorities? Aren't doctors best-placed to decide them? And aren't they in tension with short waiting times for routine patients?
Yes. And yes.
But this problem has a solution. Yes, of course doctors should decide the clinical priority of each patient – who else could? And yes, those patients (rightly) jump the queue, which pushes up waiting times for the others.
But a limited amount of queue-jumping only pushes up waiting times by a limited amount, which we can calculate. It just means we need to achieve a somewhat smaller waiting list to stay inside the target, and it is the responsibility of managers to arrange the right amount of capacity to deliver that smaller waiting list. By separating the patient scheduling task from that of keeping the waiting list nice and small, we can solve the problem.
Which brings us back to the joke about the vicar. It took two parties to make the garden beautiful. And it takes both doctors and managers to keep waiting times short.
So there is only one thing left to decide. Which one of them is God?
Return to Post Index