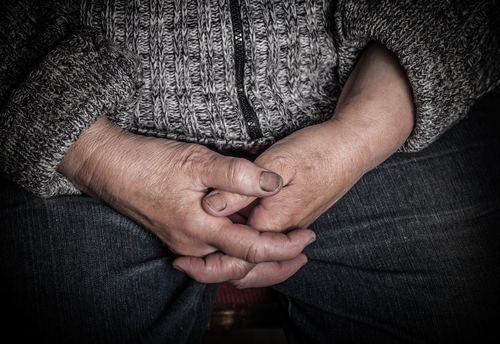 Waiting times in the Long Term Plan
25/02/2019by Rob Findlay
Fans of patient access policy will have been disappointed by the NHS Long Term Plan, because although it said that everything would get better, we will have to wait for the Clinical Standards Review of waiting time targets to tell us how much. Their report is expected in the spring.
Nevertheless there are some interesting highlights.
Elective waiting times
It has been fascinating to watch the tone of official guidance shift gradually over the years from puffing how well everything is going, to being more realistic about the problems, and even (horrors) setting the tone for negotiations with the Treasury. For instance:
3.108… in recent years treatment capacity has not grown fast enough to keep up with patient need, and the number of patients waiting longer than 18 weeks has been steadily increasing. Under the Long Term Plan, the local NHS is being allocated sufficient funds over the next five years to grow the amount of planned surgery year-on-year, to cut long waits, and reduce the waiting list. The phasing of this improvement will partly be shaped by the availability of staff to expand treatment capacity in hospitals, and will be determined annually through the planning guidance process.
So what did this year's planning guidance actually say about '18 weeks'? Unfortunately, very little. It suffered from the same problem as the Long Term Plan because it was also waiting for the Clinical Standards Review. So it merely called for waiting lists and waiting times to improve (not in itself a bad aim – slow and sustainable is the best approach to restoring shorter waiting times).
But the Plan did contain one important hint about what might happen to the '18 weeks' target:
3.110. Given that two thirds of referral to treatment (RTT) 'clock stops' are outpatient appointments, the effect of removing up to a third of these (as set out in Chapter One) will be to distort how RTT waiting times performance is calculated. This is something the NHS National Medical Director's Clinical Standards Review will take into account in its recommendations in the spring.
The ambition to overhaul the current "outpatients by default" model is welcome and a very Big Deal. And NHS England are right that this will heavily disrupt the current referral-to-treatment (RTT) waiting times measures, and for that reason alone the RTT system is going to need to change.
For this and other reasons I expect to see a shift away from today's one-lump 18 week referral-to-treatment target, towards separate targets covering different stages along the way. For instance, the pathway could be split in two: from referral up to decision-to-be-treated (the more complicated but less expensive bit); and from decision up to treatment (the administratively simple but resource-intensive bit), which would bring elective care closer to the format of the cancer targets.
Whichever way the '18 week' target evolves, it should not be worse than the current standard. Which means that whatever targets end up being recommended, they are not going to be met anytime soon.
But NHS England want to get an early success under their belts, so they are going to tackle the one year waiting times which currently disgrace the NHS. This has obvious benefits for patients, and it is also good psychology because it would reward the government for spending more on the NHS and discourage the view that it is a bottomless pit.
The push on one year waits comes in two parts. Firstly, a more pro-active approach to managing long-waiting patients:
3.109… The NHS will continue to provide patients with a wide choice of options for quick elective care, including making use of available Independent Sector capacity… anyone who has been waiting for six months will be reviewed and given the option of faster treatment at an alternative provider, with money following the patient to fund their care.
…which is a lot better than leaving patients to fend for themselves in trying to improve their waiting list management.
And secondly in restoring the financial penalties for having one year waits, which were lifted in a complicated way a couple of years ago. Not just restoring, but improving upon, because commissioners are going to share the pain with providers. This is fair enough, because they are the ones responsible for "securing that health services are provided in a way which promotes the NHS Constitution" – or (to put it in the negative) because one-year waits are often a symptom of shortfalls in commissioning.
3.110… there will now, over the coming years, be sufficient funding available to CCGs and hospitals to eliminate long waits, we will reintroduce the incentive system under which hospitals and CCGs will both be fined for any patient who breaches 12 months.
Beds
Bed capacity, and the staff that provide it, are the prominent bottleneck in the NHS. They are a major driver of both Emergency Department and elective waiting times.
So it is not surprising that the Long Term Plan pays close attention.
It rightly stresses the importance of reducing and avoiding the longest lengths of stay as the best strategy for relieving today's excessive bed pressures:
1.22… the NHS over the past two years has: …

Reduced the number of people delayed in hospital – reducing the length of stay of patients who remain in hospital for more than 21 days, and freeing up nearly 2,000 beds;
As a result, in the first half of this year hospitals have used fewer, not more, inpatient bed days for their non-elective patients

1.23… inpatient emergency bed days are now actually falling.

1.30. Under this Long Term Plan, every acute hospital with a type 1 A&E department will move to a comprehensive model of Same Day Emergency Care. This will increase the proportion of acute admissions discharged on the day of attendance from a fifth to a third.
But I am less sure about its other idea, which is to give another push to the concept of separate 'hot' and 'cold' sites.
3.111… separating urgent from planned services can make it easier for NHS hospitals to run efficient surgical services. Planned services are provided from a 'cold' site where capacity can be protected to reduce the risk of operations being postponed at the last minute if more urgent cases come in. Managing complex, urgent care on a separate 'hot' site allows trusts to provide improved trauma assessment and better access to specialist care, so that patients have better access to the right expertise at the right time. So we will continue to back hospitals that wish to pursue this model.
I will be writing more about this in a few weeks' time but would like to suggest that while orthopaedics is a good candidate for a 'cold' site (and is the specialty cited in the Long Term Plan's case study), and while day surgery may be, in most other cases it would be cheaper and safer to extend the bed base at the general hospital site than to release beds by moving elective services to a 'cold' site.
Return to Post Index