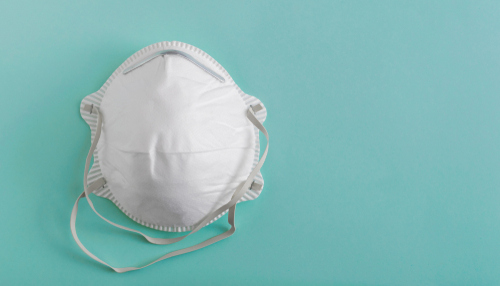 Planning for covid-19 in Gooroo Planner
18/03/2020by Rob Findlay
Before we get into the technicalities, there is a clinical safety matter that you will need to consider before you start preparing your plans: which of scenarios a) to c) are you going to follow below? The clinically safe (and therefore recommended) option is b) but you may face competing pressures.
This will be a live document, and if anyone has any comments please email me directly at rob.findlay@gooroo.co.uk so that I can edit this post.
Non-elective demand related to covid-19
Non-elective respiratory demand is going to be tricky to model because covid-19 does not appear in most of your historical data, so there is no reliable baseline demand to measure.
You will therefore want to ensure that your historical data is entirely from the pre-covid-19 period for consistency, and make assumptions about the effect of covid-19. Public Health may be able to help you.
The statistical fields PastExtraDem (past extra demand, to be added to the measured past demand) or FutExtraDem (future extra demand) are probably the best ones to use to add demand. PastExtraDem might be easier because you don't need to change it if you change the length of the future period.
You can also amend the week-by-week profile of demand for respiratory non-electives using DemandWkProfile01-53, if you like.
Elective shutdown during covid-19
You will want to consider whether elective demand (arising from GP referrals etc) is likely to change during covid-19. You can use Growth, PastExtraDem and FutExtraDem to factor-in any changes.
Alternatively you can filter your historical data at patient level, if you think particular kinds of patient will be absent from demand; this effectively rewrites the past so that it's on the same basis as your expected future.
You may choose to leave new outpatient demand unchanged, on the basis that demand will still be building up in the community even if GPs aren't necessarily referring it in. In that case, you would leave the historical data uploads unchanged.
So that's the broad picture on demand. However you also have a choice about how to respond to that demand, because of patients who are referred as routine but turn out to be urgent.
'Routine' referrals who turn out to be urgent (if seen)
Gooroo Planner cascades elective demand along the clinical pathway. It is capable of handling complex pathways, but in most of your implementations this simply means converting new outpatient activity into admitted patient demand at the historic conversion rate.
It calculates urgent admitted demand as a proportion of all outpatient activity (as opposed to converting only urgent outpatient activity into urgent admitted demand). This is because many admitted patients who are graded 'urgent' were originally referred as routine outpatients.
If you stop seeing routine outpatients, you will miss a lot of patients who are actually urgent but haven't yet been identified as such.
So you have a choice of scenario, depending on how you want to manage those new outpatients who are referred as routine but (if seen) would turn out actually to be urgent:
a) You could see only urgent referrals in outpatients, and then admit only those conversions who are confirmed as being urgent. This is the most restrictive scenario. Any patients who were referred as routine, but are actually urgent, would be left unseen on the waiting list (at serious clinical risk).
To model this scenario, follow steps 1-5 below but apply step 2 only to new outpatients; then repeat step 2 for the admitted patient services (elective inpatients and daycases) and carry on to repeat steps 3-5.
b) You could see all referrals in outpatients, and then admit only those conversions who are confirmed as being urgent. That would remove the clinical risk identified in option a) above.
To model this scenario, follow steps 1-5 below, but apply step 2 only to admitted patient services. If you are only restricting inpatient admissions, then apply step 2 to inpatient electives only.
c) You could see only urgent referrals in outpatients, but assume that any routine referrals who are actually urgent are picked up by some other means and somehow find their way onto the admitted patient waiting list as urgent.
To model this (far-fetched?) scenario, follow steps 1-5 below for all elective services at once.
The steps referred to above are:
1) Create a report in the usual way, selecting the "Match new demand" activity scenario.
2) Download that report from the report manager (using the 4th icon), open it in Excel, and delete all columns except the headers at the start (HeadType, HeadSpec etc) and ResPriDemand (which you will find somewhere around column BU in Excel if you downloaded the file from the web, or column CD if you are using the file returned by the API). Change the column title ResPriDemand to FutActiv because this is going to be your new activity plan. Save the file as CSV.
3) Convert the report into a dataset, using the control in the report manager (5th icon along), selecting "Convert to a specified-activity scenario".
4) Update that dataset with the file you created at step 2, selecting "overwrite".
5) Create a report from the updated dataset, leaving the FutActiv scenario selected. This is your urgent-only activity plan. It is also the report you will use if you now need to repeat steps 2-5.
Support
You have unlimited remote support inclusive with your Gooroo Planner licence. Email support@gooroo.co.uk
If you don't have Gooroo Planner yet, but are interested, then ask for a free demo (we can do this remotely, especially during covid-19)
Return to Post Index