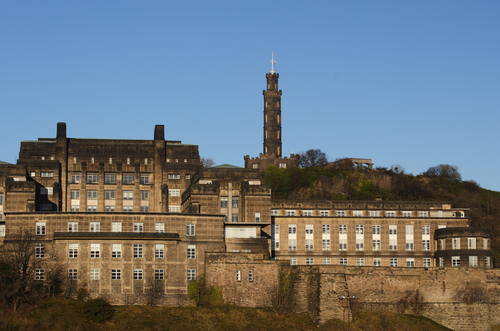 Scotland's review of NHS targets
11/07/2016by Rob Findlay
The Scottish Government is reviewing its targets for the NHS, including those for elective waits which are having a pretty turbulent time. The legally-binding Treatment Time Guarantee is being breached by an ever-increasing margin, with more than 3,000 patients waiting over 12 weeks on inpatient and daycase waiting lists at the end of March, and more than 30,000 patients over 12 weeks on the less-emphasised outpatient waiting lists.
I have also previously commented that Scotland's waiting times targets are over-complicated with too many rules and exceptions. So reviewing them is a good idea. What should Scotland do?
As it happens, Northern Ireland asked the same question only a couple of years ago. I suggested some answers at the time, and think they apply just as well to Scotland now. So here goes:
Structure of elective waiting time targets
All targets have unintended consequences, and waiting times targets are no exception. So the aim is to set targets that achieve the desired result (waiting times for patients that are safe, fair and short) while minimising the unwanted side-effects. There are several choices to be made:
Stage of treatment, or referral to treatment (RTT)?
A common waiting list pathway for surgery is: referral by GP; wait for first outpatient appointment; wait for diagnostic; wait for review outpatient appointment (perhaps more than one); and finally the inpatient or daycase wait.
Stage of treatment targets address the outpatient, diagnostic, and inpatient waits separately. They are comparatively easy to measure. But when hospitals are struggling with inpatient waiting times, they may be tempted to delay patients at review because stage of treatment targets may not capture that.
RTT targets avoid this problem by capturing the whole journey up to definitive treatment. But RTT waiting times are harder to measure, especially when applied to patients who are still on the waiting list. So it would be sensible to retain stage of treatment targets until there is a good level of confidence in the data supporting an RTT target.
Set the target at 100 percent, or around 90 percent?
There will always be some patients who want to delay or rearrange their treatment (for instance, if they are on holiday on the date offered by the hospital). So if the target is that 100 percent of patients must wait less than a specified time, then rules must be created that allow patients to exercise such choice. These rules quickly get very complicated, and may be perceived as loopholes which hospitals exploit to meet the targets.
So it is better to set a target around 90 percent. Then patient choice is catered for by the tolerance, and the thicket of complicated rules around unavailability pauses and clock resets can be swept away.
Measure waiting times as patients are treated, or while they are still on the waiting list?
Waiting times targets have perverse incentives when applied to patients as they are treated. For instance, say the target is that 90% of patients treated must have waited less than 18 weeks. This is easy for hospitals to achieve: they simply ensure that, for every long-waiter they treat, they also treat 9 short-waiters. So fewer long-waiters are treated, there is large-scale queue-jumping, and real waiting times go up.
But if 90% of patients on the waiting list must be within 18 weeks, this perverse incentive disappears. Now hospitals can only achieve the target by preventing backlogs of long-waiters from building up. So it is preferable for the target to be based on patients who are still waiting.
For safety, it must be understood throughout the system that clinically urgent patients always take precedence over routine patients, even if that means breaching a waiting times target.
How many weeks?
And so we come to the numerical target itself. How many weeks should it be set at? I suspect this is the question that will generate the most heat (and is likely to be asked more widely in England as well).
Let us come at the question a different way. What matters most is not the absolute waiting times of patients on the list, but whether the trend is up or down. If waiting times are steadily going up year on year, then any given target will eventually be breached.
So the most important thing is the direction of travel. The long term trend should be for waiting lists and waiting times to get smaller. The numerical target should be an backstop beyond which it is unacceptable to keep patients waiting, and not a limbo bar for the NHS to scrape beneath month after month.
Happily this is a context which the Scottish Government has already established in its programme 'Getting Ahead', which seeks to stabilise waiting times within the range of seasonal variation, and then reduce them by balancing long-term activity against demand. It is an auspicious prelude to this important review.
Return to Post Index